Get Your Business Operations Digitalized & Upsurge Sales Globally
We make your product a hot cake and get predictable higher sales growth with responsive e-commerce mobile apps. Our mobile developers and Q/A managers follow an entire cycle of the mobile app development process from the first phase of mockup designs to development, product integration, and scale-up on mobile searches.
Impressive Mobile App Portfolio
Since we specialize in a complete product evaluation via multiple stages, such as brainstorming, designing, wireframing, prototyping, development, quality management, and MVP launch, we swiftly accelerate our clients' projects.
Remodeling Concepts Into

Well-liked Mobile Applications

Whether you are a small business, a startup, or a major corporation looking to create a mobile app, our design techniques will be business specific and according to your goals. We transform your concepts into well-liked mobile applications that people use regularly. Our practical application development efforts result in engaging, compelling, easy-to-use, and beautifully designed applications.

Chat With Us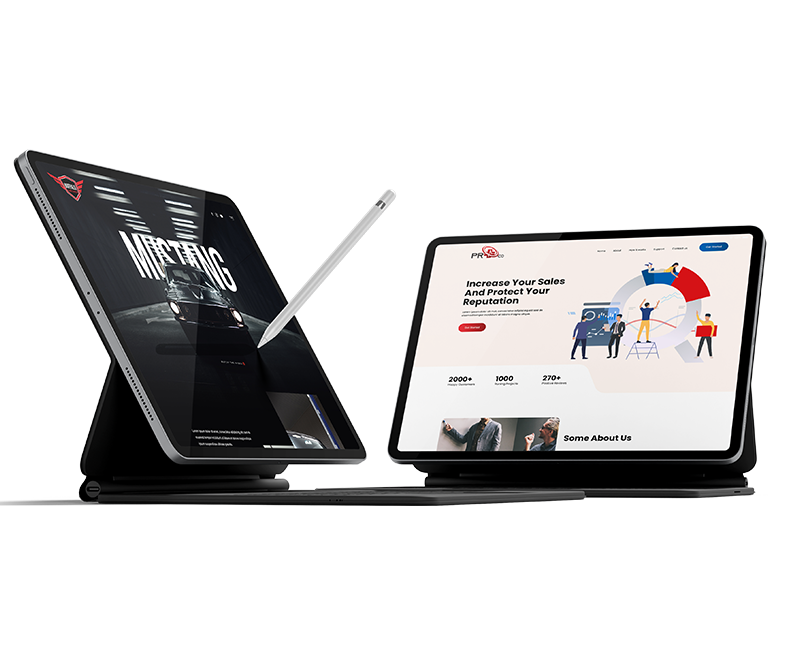 Clients Speak:
The Power of Our Service
My project manager was fast and…
My project manager was fast and effective. She took all of my ideas and created something beautiful. Thank you so much .
This was a great value!
We needed our concept turned into a logo. Citrus Web Studios was a great value! While the initial images weren't quite what we were looking for, Jennifer and her team took our feedback and through several revisions, eventually arrived at an excellent product. Not only did she answer my emails efficiently, Jennifer reached out on the phone to clarify details. Thank you for your follow through!
I wanted to have a complete website for all my branches. Their team gave me a beautiful mobile responsive website for my travel agency business three months back. They built the website and now they are looking after it. Their packages are budget-friendly for me as compared to other agencies.
I saw their ad on Google and hired them for iconic logo design. They were quick and delivered the logo within three days. I asked Oscar if there was any issue with my website. He honestly told me to move from Wix to WordPress e-commerce website and he explained the reason in detail. It was an appealing and engaging design. I will surely recommend this agency. 5 stars from my side.
Last month, I hired Citrus Web Studios to design a WordPress website for my fashion blog. The website they designed for me was highly customizable and allowed me to post and edit blogs myself. I am satisfied with their services. Oscar proposed me an e-commerce website for my homemade handbags for ladies. He gave me an affordable quotation. I get it checked in the market and found his proposal budget-friendly. 5 stars for this agency.
For the first time in all the years, I've been working with Oscar Rodriguez for social media marketing. One of my friends suggested Citrus Web Studios, who claimed they were effective. And I've had that happen to me. Everything they did to increase engagement on my page helped me increase sales. Additionally, they produce outcomes after a focused amount of time. And I'm delighted. And I'll tell my people about them.
Working with Roger Edrich was a delight. I had a very clear idea of what I wanted for my tiny business, and he took it and really improved it! I'm really thrilled with my fantastic logo! He also offered advice on how I may grow my company without being forced to make any purchases.
Citrus Web Studios has excellent responsiveness and expertise. Sophia Hernandez helped me create a beautiful website for our company since they are really nice and helpful. She carefully crafted a website that complied with all of my specifications after carefully hearing out what I wanted. I'd confidently recommend them to others.
I want to thank Citrus Web Studios for making this film, which exceeded my expectations. The voiceover, voice acting, and soundtrack all contribute to the animated film's overall power. I was given a stunning piece of artwork. The work you've done should make you and your colleagues happy. Every meeting we had, the word "professionalism" sprang to mind. Without a doubt, we'll collaborate on more projects in the future with your fantastic personnel. I'd be happy to tell my friends about Citrus Web Studios.
With Citrus Web Studios, we're talking about starting a paid online advertising campaign to keep growing our audience and a brand-new website to give both potential and current customers a better online experience. Citrus Web Studios, there is much for which to be thankful. They have a track record of delivering what they promise.
The PHP website work was efficiently finished by Citrus Web Studios staff. The project was divided into phases by their team. Things went well in terms of website design, wireframing, and SEO-friendly content. Oscar Rodriguez significantly organized the resources and kept me updated via phone calls and emails. Fantastic work.
When we first contacted Citrus Web Studios, we needed to check that we were working with the right SEO business. Despite this, we chose to heed Roger Edrich's call and follow his instructions. He was skilled at advising you on what was best for you and carrying it through.
I was highly mesmerized by the 3D video animation they gave me. They made some ideas when adjusting the idea of my video animations, and I'm still awaiting a few minor changes to my previous film. And such concepts had merit; I loved them and agreed that they should be put into practice. I'm happy with the service thus far, and I want to buy a second film from Citrus Web Studios immediately.
Citrus Web Studios The staff led by Oscar Rodriguez, is very competent, and they take the time to get to know your company and do everything in their power to make sure you thrive. They are incredibly nice and very responsive, getting back to you within 24 hours. They go above and above to make you feel heard. I sincerely appreciate everything you have done for these people and me.
I had more than five websites made by Roger Edrich. There is no finer place to be than this. Five stars are awarded for effectiveness, inventiveness, work quality, prices, communication, and follow-up. He understood my state of mind because I always rush to have the website up and running. There isn't anything that they could do any better. You should stick with Roger and disregard the others for any task you have.
Sophia contacted me to create a website for my store. Since I was losing consumers and looking for a digital marketing agency, my friend provided her with my phone number. I could be more tech-savvy. I instructed Sophia to create a website and use social media to promote my company online. She's a nice person, and Sophia spoke to me virtually daily. She never compelled me to choose the platinum package. She provided me with a tailored package that included all services for six months, including website hosting, social media promotion, and publishing. Their efforts are currently producing sales. The second month has passed, and I am content. Thank you, Sophia and Citrus Web Studios as a whole.
I work as a marketing manager for a company that renovates cars in the USA. the feedback I received after incorporating their films. For this kind of video creation, I'll keep using them because of their writing suggestions, animation prowess, voice-over expertise, and general professionalism.
Our customer is a business that caters to a specific market. It can't be simple to explain their successes and advantages. The customer was sceptical when I first showed them the video because they had never been successful before, but they eventually consented after learning that I had previously had success with 30-Second Explainer Videos. When we received the finished footage, they were totally astounded. They earn five stars for professionalism.
The Citrus Web Studios team was a delight to work with. They created my e-Commerce website, and I am pleased with the outcome. Because of its high-quality offerings and first-rate customer care, my website looked amazing and performed flawlessly.
The writer of this Citrus Web Studios, who has been working on my website content, has been quite professional and on point. He completed my website content in 24 hours, and my team approved it. I am highly pleased to be working with them.
Working with Citrus Web Studios has been an excellent experience. They executed all the tasks I asked them to do professionally. The whole communication with Sophia Hernandez was on point. A special thanks to Sophia Hernandez. She was supportive. I am referring my friend to hire them to revamp the website content. 100% recommended!
Citrus Web Studios did a fantastic job, even on social media advertising banners and scripts. I contacted them and shared the details with the account manager, Sophia Hernandez. I assigned her a complex project of content creation. I have been doing business with this company for a few months ago. I was looking for content for my pediatric services website; then, I demanded other services, including making a marketing video script.
I had a bad experience with previous website contractors till I changed to this Citrus Web Studios. They helped me create a 4-page website and performed a fantastic job. On the other hand, Roger Edrich is a seasoned veteran who understands all the ins and outs of developing a visually appealing website. The website construction package they provided me was the cheapest compared to other web design businesses. I'm delighted.
Citrus Web Studios has a team of incredibly brilliant web designers and developers, and their professionalism makes working with them a breeze. I needed creative visuals and a user-friendly and unified website, and their website design team exceeded my expectations. I plan to deal with Citrus Web Studios again in the future, and I appreciate the excellent service and customer experience with Oscar Rodriguez.
I'm posting this review to disclose that Citrus Web Studios is the finest web design and development agency to deal with. Their workforce is professional, and they are always accessible to assist you with any project-related issues.
An exceptional website design service from Citrus Web Studios! For my real estate website design project, they used mesmerizing design concepts, which were liked and grabbed shine among my investors and partners. It was the best decision to consult with Roger Edrich on web design. He ensured the website was within tight deadlines.
Citrus Web Studios provided excellent customer care and professional support through the process of building a successful app for my business. Before I used this outstanding platform, I had tried a couple of others but found Citrus Web Studios' consultation and service offers easy to use and well-documented. It is the best web application solution in this competitive market. I highly recommend Citrus Web Studios' web application services.
I've had the pleasure of working on several projects with Citrus Web Studios (developing systems and mobile applications). Citrus Web Studios offers a large staff of professionals that can swiftly fix difficulties and meet deadlines. Finding qualified professionals is challenging, but Citrus Web Studios has a lot of expertise and professionals to offer, like Sophia Hernandez. I suggest working with her, as evidenced by all of the projects on which we have collaborated and will continue to collaborate in the future.
The Citrus Web Studios is ideal for anyone who would rather spend less than thousands of dollars on something they might obtain at an affordable price. They are friendly, professional, and accessible to even the least tech-savvy individual. Oscar Rodriguez seamlessly and smoothly ensured my mobile application and digital marketing services.
Working with the Citrus Web Studios team was a fantastic experience. They completed the web application at a decided time. Our customers are now quite pleased with the interface and the compatibility—excellent service by Sophia Hernandez.
Having social media designs handled by a professional graphic designer can impact any business's performance. And Citrus Web Studios not just created awareness for our company but also got leads. They have in-depth knowledge about the aspects that appeal to the target audience—a pro experience with Oscar Rodriguez at Citrus Web Studios.
Citrus Web Studios is the best company for social media marketing and management. Getting attention socially by following your instincts is not a piece of cake for getting success alone. You need expert help. And Citrus Web Studios showed a level of proficiency I can not finish being amazed. Thanks to Citrus Web Studios for taking my business to the next level of success.
For my social media platforms, I used to make whiteboard animated videos. When my brand gained some engagement, I decided to recruit specialists because I needed more time to do it all by myself. Citrus Web Studios exceeded my expectations and accurately conveyed the brand image I want my customers to pursue about my company. Now, if I need a video for branding in the future, I'll always contact Roger Edrich and their team. They are trustworthy video animators.
Sophia Hernandez approached me to build my boutique website. My friend gave her my number since I was losing my customers and looking for a digital marketing agency. I am not tech-savvy. I just told Sophia to give my business a digital presence with a website and social media. Sophia spoke to me almost daily, and she is a nice person. She didn't force me to select the platinum package. She gave me a customized package to provide all services, including website hosting, social media marketing, and posting for six months. Their efforts are generating sales now. It is the second month, and I am happy. Thanks, Sophia and the whole team of Citrus Web Studios.
I hired Citrus Web Studios for an illustrative Logo. It was delivered on time, and the design was elegant. My team liked it. After a month, I noticed a significant need for more presentations of my products on social media. I rang Roger Edrich, who was coordinating with me for the logo design. He told me about the packages and shared some samples. I said OK. It is the second month; I see a significant change. More users are engaging with the social media posts, and the traffic on my website has increased by 24% due to impressive social media postings. Excellent work!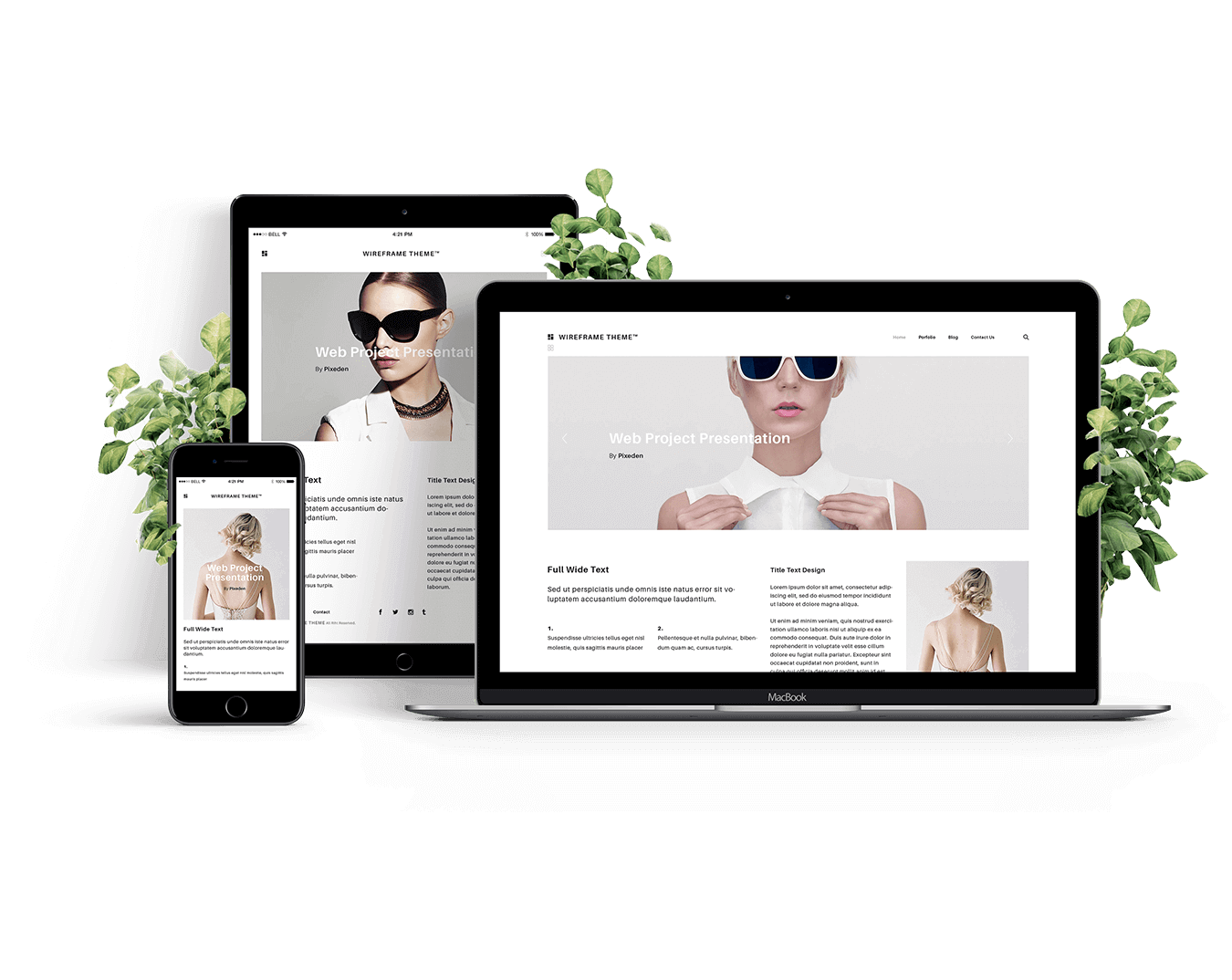 Exceptional Functionality, Features, Intuitive UI
Get a custom android app to cater to the needs of e-commerce and entertainment. Our expert app developers ensure to keep the users engaged and satisfied with the features for exceptional functionality and intuitive user interface.
Book a free
appointment now
Don't hesitate to give us a call. You will get a free consultancy for digital marketing and social media marketing solutions to develop an idea for your brand's message.
Contact Us
We produce high quality code by following best practices laid out by industry giants and staying up to date on the latest evolution in technology frameworks.